Polycoat Flowchem Pvt. Ltd. is one stop shop for all type of PTFE / PFA / FEP coating and lining needs for chemical, petrochemical and pharma industry. We provide various type of chemical and corrosion resistant, high temperature linings and coatings like PTFE, FEP, PFA, PVDF, ETFE, ECTF, etc. Corrosion is the biggest enemy of chemical, petrochemical, pharmaceutical, food processing and any other industry where chemicals are used. Advanced fluoropolymers like PTFE. FEP, PFA, PVDF, ECTF are virtually inert to most chemicals and solvents.
'POLYCOAT' brand PFA / FEP lined valves, pipes and fitting, vessels are having dual advantage of strength of steel or metal and life of polymer. They can also withstand reasonably high temperature to meet harsh challenge of an industry. Advanced fluoropolymer lined valves, pipes and fittings vessels, stirrers are used extensively in all the industry to transport, control and handling of highly corrosive media upto 260o C (500o F).
Our advance manufacturing and management techniques assisted by highly precise testing setup is capable of delivering the best of lined valves, pipes and fittings, corrosion resistant, non stick coatings at most reasonable price - quickly. If you require any product to be lined, which is not in our standard range of manufacture, than please revert back to us with drawings and specifications, as our well equipped tool room is capable of providing you custom jobs, which are not so expensive.
Also please feel free to contact us for right selection of lining material, our application engineer will be glad to assist you.
Quality Assurance
As a growth oriented organization, we lay emphasis on offering top-notch products to our esteemed clients. For this purpose, we have hired a group of qualified personnel on the basis of their work experience, leadership skill and expertise in relevant field. Team members of our organizations have required competency to meet continuously changing demand of customers within specified time limit. Importance is given on checking material type, surface coating, longevity, pressure and temperature enduring range of provided product line like PFA Ball Valve, PTFE Ball Valve, Diaphragm Valve . Advanced technical knowledge is utilized to execute quality verification procedures. Each step of our quality assurance process conforms to global norms.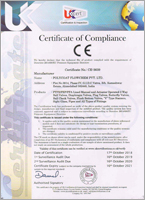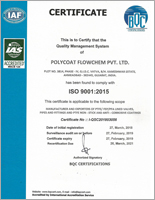 Read More