PTFE Lined Gear Operated Ball Valve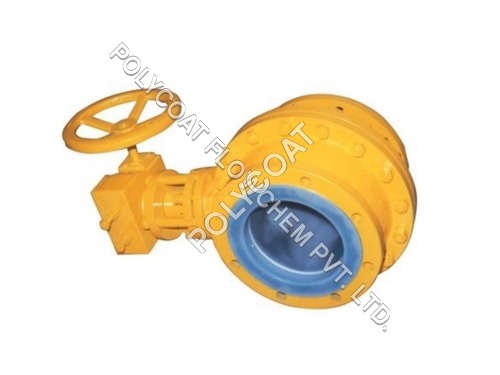 PTFE Lined Gear Operated Ball Valve
Product Description
PTFE Lined Gear Operated Ball Valve


Casting Material Specifications :-

Cast Iron : IS 210, G.R.F. G.200
Ductile Iron : ASTM A395
Cast Steel: ASTM A216, G.R. WCB
S. S. 304 : ASTM A351 CF8
S. S. 304L : ASTM A351 CF3
S. S. 316 : ASTM A351 CF8M
S. S. 316L : ASTM A351 CF3M
Alloy 20 : ASTM A351 CN7M
Design Standard :-

Ball Valve, 2 Pieces : BS 5351, Short / Long Pattern.
Ball Valve, 3 Pieces : BS 5351, Long Pattern.
Standard Resin Specifications :-

PFA : ASTM D 3418
FEP : ASTM D 2116
Service Temperature : -

PFA :-

Maximum continuous service temperature : 265 C
Melt point: 305 C
FEP :-

Maximum continuous service temperature: 200 C
Melt point : 260 C
Lining Thickness : - Minimum Lining thickness would be 3.0 mm over all wetted portion.
Chemical Inertness :-

PFA/ FEP is chemically inert to most of the all chemicals and solvents with the exception of molten alkali metals.
PFA / FEP lined valves are used to convey, and are inert to, these chemicals : All acids including hydrofluoric, sulphuric and aqua regia, all caustic, all chlorides organic and inorganic, all solvents, all bleach solutions, all peroxides, all phenols and any combinations of above materials.
Combined with the chemical inertness of PFA / FEP is its unique non-stick property. Thus a PFA / FEP lined products eliminate or minimize the built up of deposits of the products which otherwise reduce flow and affect processing operations.
PFA / FEP Lined Ball Valves Finish :-
The interior surface of all valves are clean and free of mold burrs, rust, scale or others that may adversely affect the performance of lining.
The exterior surface of all valve bodies are be cleaned by sand / shot blasting and painted by 1 coat of Epoxy primer and 2 coats of Polyurethane Top coat.
Products Inspection and Testing :-
Hydrostatic Pressure :-
Body Test : 10 Kg/Cm2
Seat Test : 10 Kg/Cm2
(Hydrostatic pressure at room temperature using clean water.)
Electrostatic Pressure :-
Non-destructive high-voltage test at an output voltage of 10,000 V. When electric contact is made, a visible/ audible spark or both occur at the probe if there is any defect in lining.
Visual Inspection :- All surfaces are free from blister, porosity or any other defect. All checks / tests are conducted before shipment.
Storage & Transport :-

Each end of valve is protected by specially made rubber cap so that products are capable to withstand normal handling during transport.
All the materials are supplied with export wooden case or card box packing depending upon the weight and mode of shipment.
Specification
| | |
| --- | --- |
| Usage/Application | Industrial |
| Connector Type | Flanged End |
| Pressure | Low Pressure |
| Brand | Polycoat Flowchem Private Limited |
| Material | Stainless Steel |
| Temperature of Media | Low Temperature |
| Surface Finishing | Polished |